If you want to up the glamour quotient on your date, we have the perfect look for you! Our model pairs
her Amethyst eyes in shades of purple with a signature pastel dress, bright pink lips and bold earrings.
Her look plays around different shades of pink and purple, bringing out the color of her lenses and
accentuating her beautiful eyes.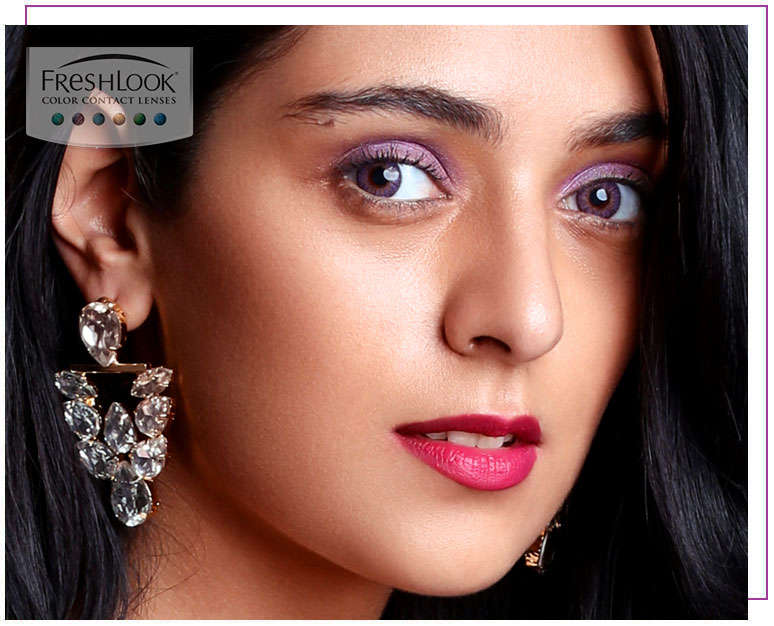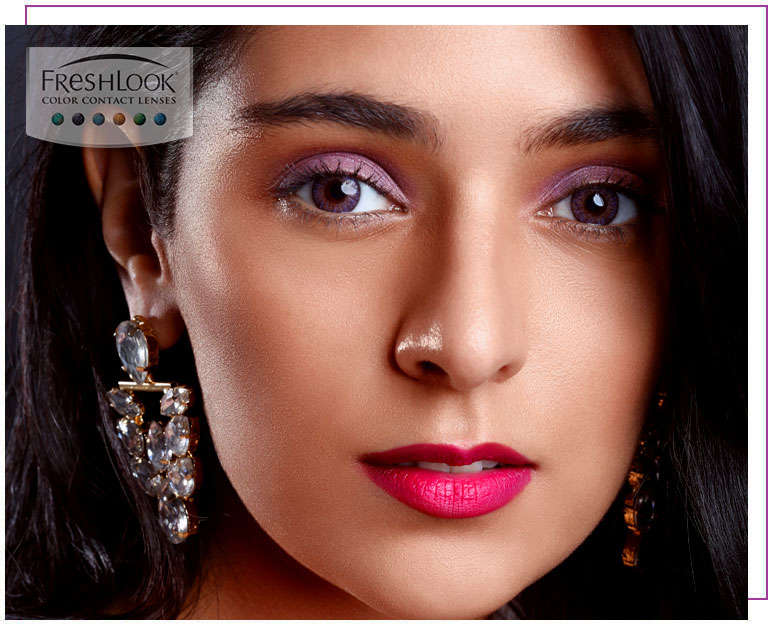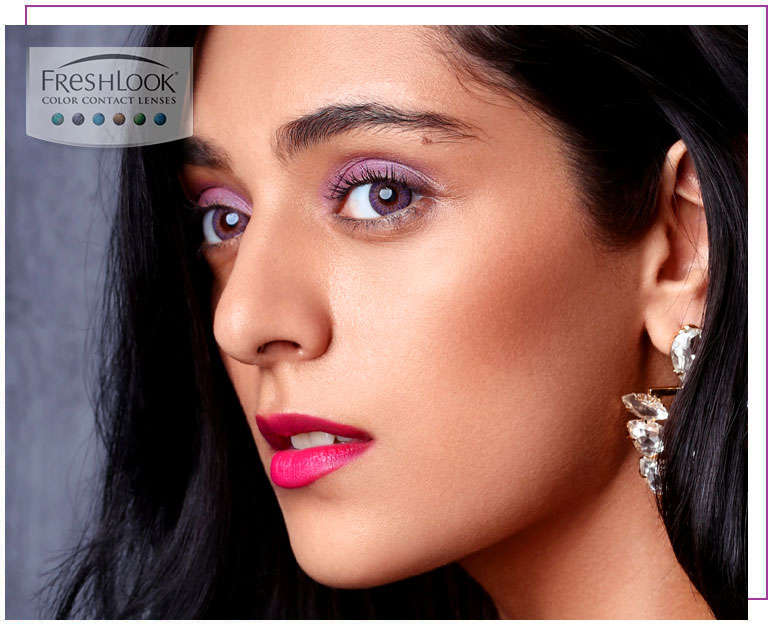 To let the striking details in her look pop, our model keeps her make-up clean and minimal. The lip is a
bright, happy shade of pink, and the eye is shaded in a romantic mauve inspired by her Amethyst lenses.
Her face is left nude, with subtle highlights to create contour. The effect? An absolute vision in purple.