From Kendall Jenner to Priyanka Chopra, global fashion icons have been ruling the red carpet with dramatic new eye colours, so why shouldn't you try the fun new trend of coloured contact lenses?


We are used to thinking of contact lenses as an alternative to prescription glasses. However, contact lenses have another, exciting aspect: they are an easy way to make a fashion statement and amp up your look. You don't need vision correction to try coloured contact lenses, nor is wearing them as cumbersome as you may think. The new-gen coloured contact is easy to wear, breathable and extremely safe for the eye.


And there's another reason coloured contact lenses have been one of the hottest, most consistent style trends since 2010 – coloured lenses from quality brands like FreshLook give you a natural, no-lens appearance. Created with a unique 3-in-1 blend technology, FreshLook lens colours are optimised to mesh with the colour of your irises, making your eyes look effortlessly dramatic.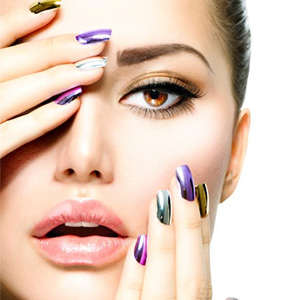 Whether you have black, brown or lighter-hued irises, the range of FreshLook lenses - Sapphire, Pure Hazel, Turquoise, Grey, Brilliant Blue and Green - will compliment every eye and skin tone. The biggest myth you can succumb to is that people with darker eyes should stay away for more popping shades like Brilliant Blue. In fact, standout blues and greens go great with all Indian eye colours, enhancing the inherent drama of your eyes. Fashion experts suggest being bold in your choice of eye colour – go for it if you have always been fascinated by luminous grey or sparkling sapphire eyes. After all, expressing yourself fearlessly is always in trend!