Gray eyes can be hypnotically beautiful, and are also fun to style, as you can see in this party look! Our model wears FreshLook Sterling Gray lenses to add extra dimension and depth to her natural eye color.
She pairs this with a gorgeous color-blocked dress in jewel blue and black, and vibrant makeup and
accessories. Her grey eye color draws attention to her face without dominating the outfit, and opens up
her eyes so that they look brighter and fresher.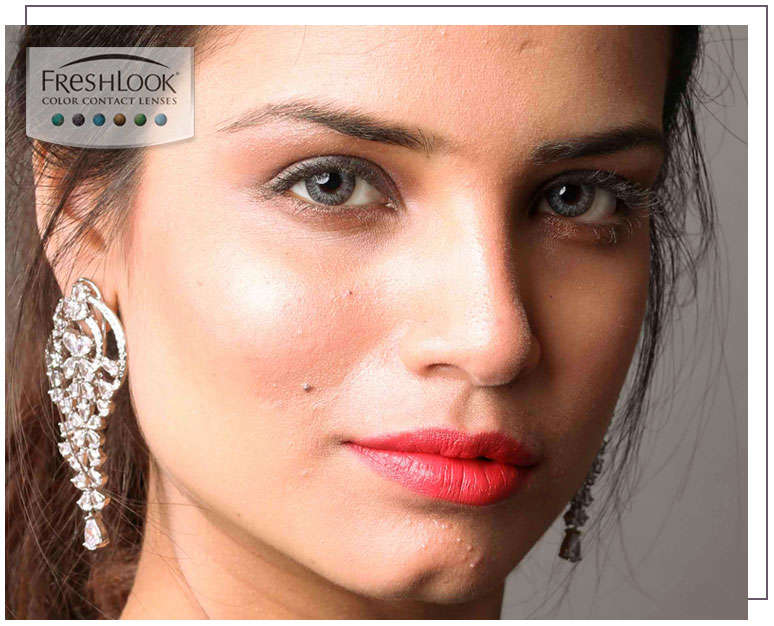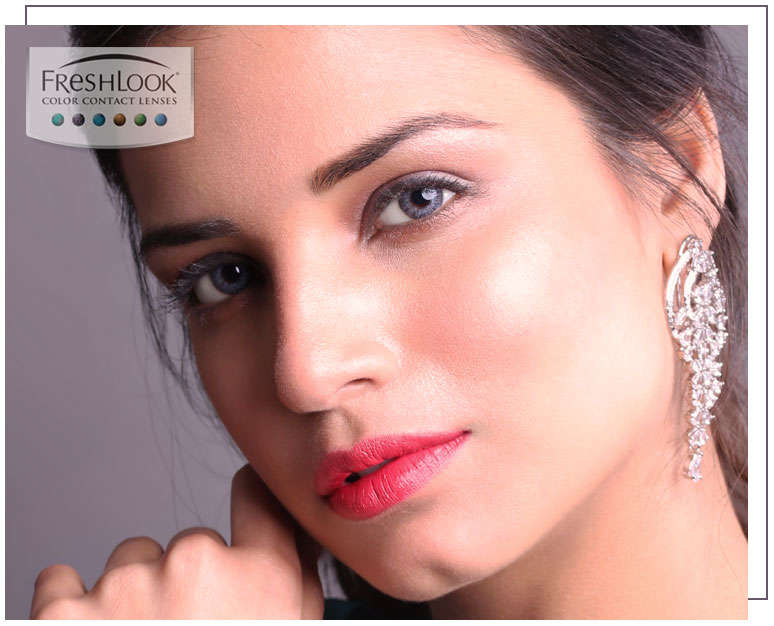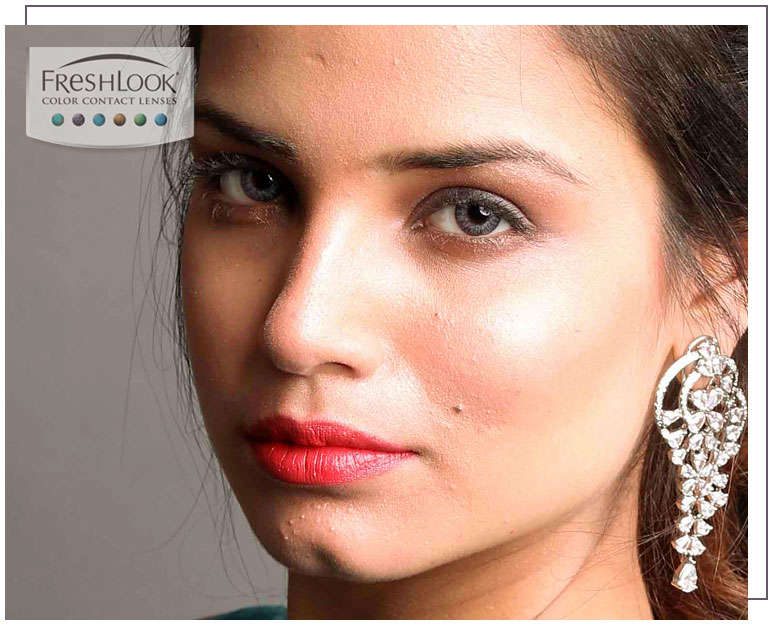 Like our model, enhance this look with warm, vibrant makeup. Keep things restrained by highlighting
one feature – your lip – in a flattering coral lip color. A neutral and gold palette on the eye and a dewy
face with a cream blush will complete your fun, colorful party look!