Pair green and gold wedding couture with
FreshLook Gemstone Green to enhance your gorgeousness factor.
Wear a few signature pieces of jewelry for an air of restrained drama.
Keep the face natural and softly glowing, with a soft pink lip and bronzed eye make-up,
and draw all attention to your beautifully harmonized look.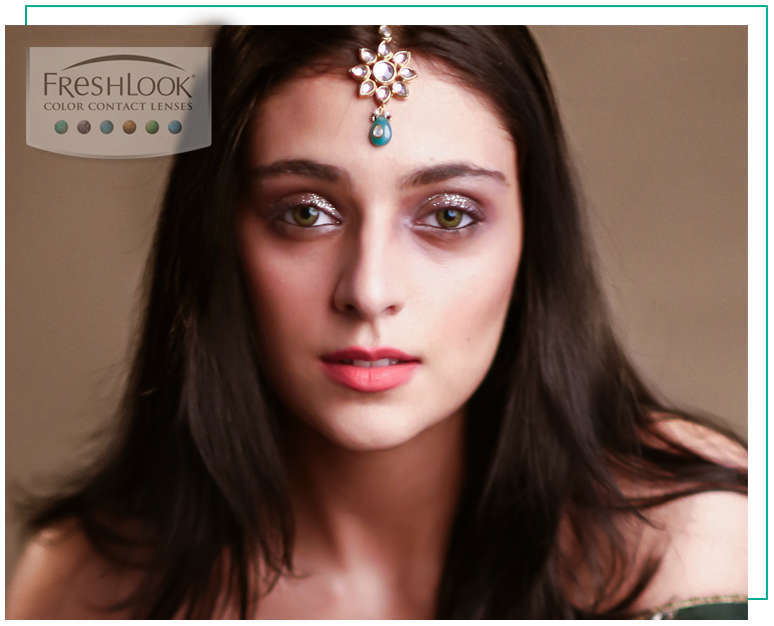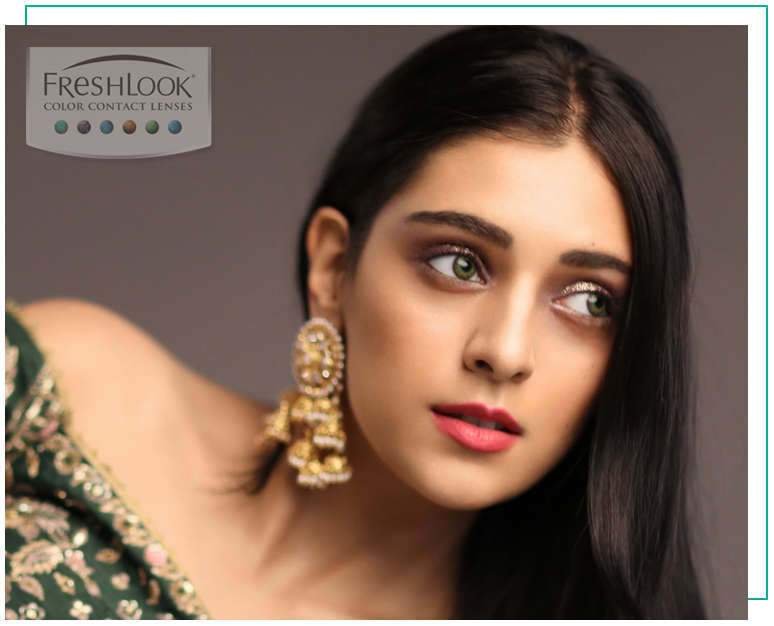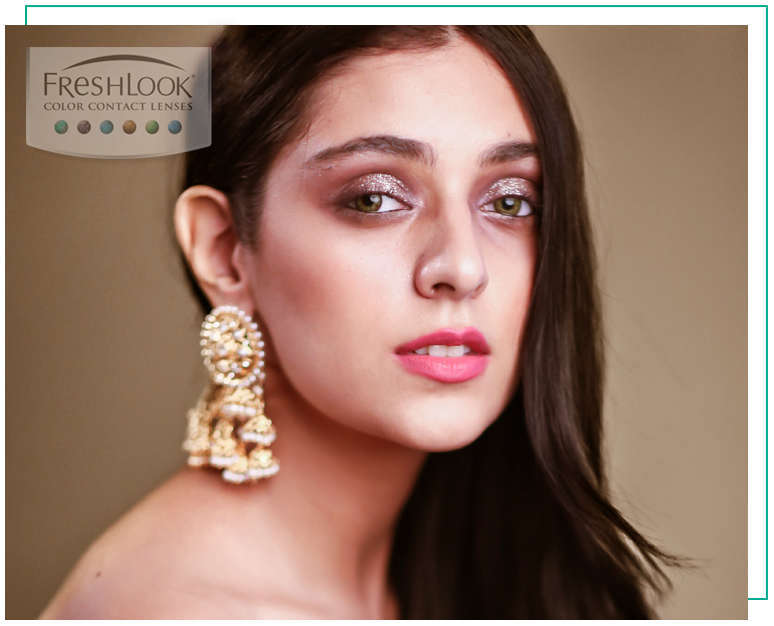 Since the wedding couture itself is heavily embellished,
the rest of your look should show contemporary restraint.
Colour contact lenses are that perfect accessory here
because they add signature appeal to your entire look,
without making you seem weighed down with layers of make-up.
They are also perfect for those close-up shots in your Wedding shoot,
and for showing off on your Instagram feed, as you
can see in the up-close images of our bride wearing
Gemstone Green lenses.